We are a Nurse led Occupational Health and Safety service provider offering high quality and cost effective occupational health and safety services tailored to meet the specific needs of clients. We specialize in assisting our clients with:
Risk assessment of liability for employers and guidance through their statutory obligations
Promotion and maintenance of employee health and wellbeing
Reduction of occupational illness and injury
Development and training of staff in organisational health and safety related matters
Risk assessment and management within your organisation.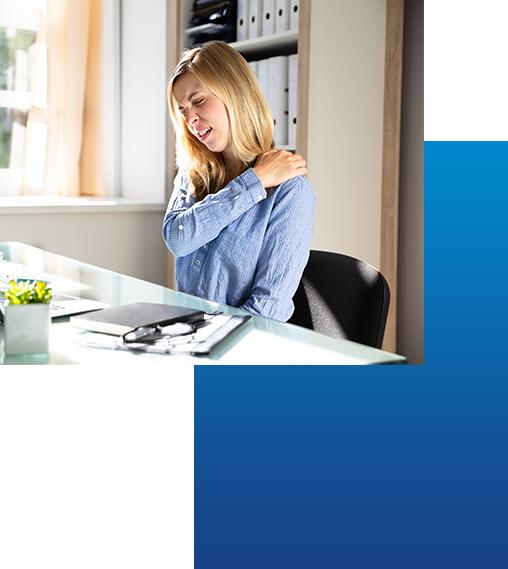 The purpose of the pre-employment health assessment is to determine the applicant's medical fitness for work. It is important to ensure that the applicant can perform the role safely without undue risk to their health or that of others. Special recommendations or accommodations about work or work practice may be made as a result of this assessment.
How is Pre-Employment Screening carried out?
Option 1: Pre Employment Questionnaire
This assessment can be carried out online pre-employment assessment form.
This explores the health of the applicant through their declaration by means of a health questionnaire. It is assessed by a member of HealthWatch's Occupational Health team and a conclusion is supplied to the employer via a fitness for work certificate.
Option 2: Pre Employment Medical
Pre-employment medicals can be carried out where the occupation carries a more significant element of risk to health, for example employees who work with hazardous substances, or construction employees. 
Pre-employment medicals can also be carried out where a pre-employment health questionnaire may have highlighted health related issues. A clinical examination will be carried out by a member of HealthWatch's Occupational Health team and a fitness conclusion supplied.
Ergonomics is the process of designing or arranging workplaces, products and systems so that they fit the people who use them.
The assessment is carried out by one of HealthWatch's assessors at each employee's workstation where our assessor will observe the employee in their normal work environment. The assessment will establish whether adjustments need to be made. 
Where adjustments to the workstation can be made to reduce risks, they will be made immediately and these changes recorded. The assessor explains to each employee why those adjustments are required and the personal benefits. Any further recommendations are noted in the reports. 
The workstation assessment will look at all areas of the workstation including the desk, chair, PC and accessories, printers and other equipment relevant to the workstation as well as workspace, lighting, heating, noise and ventilation.
Health Surveillance is the physical examination of potential hazards identified within a particular occupation. Health Surveillance is carried out in order to:
Ensure compliance with legislation
Reduce the risk of potential litigation
Identify adverse health effects related to employee occupation
Assess and ensure fitness for the occupation
Ensure effective evaluation of control measures
Protect the health of the employee
HealthWatch can work with the employer to identify hazards to employee's health through the risk assessment process and give advice on health surveillance required within the workplace to help in the prevention and early detection of occupational disorders.
We can provide on-site drug screening and alcohol testing.  Drug screening is carried out via a urine sample from the employee and alcohol screening via a breathalyser. Chain of Custody (COC) procedures have been designed to produce a specimen that will withstand legal scrutiny. 
These procedures will be followed to ensure samples deemed "unclear" from on-site testing are safeguarded from collection to reporting of results. We can work with employers to implement a robust Drugs and Alcohol policy for the workplace and carry out employee drug and alcohol awareness training.
In the event of a screen garnering a positive result, we will use our dedicated accredited laboratory for full breakdown of the drug level reported in the urine.
The Keystone vision test is a vision screening carried out by one of our HealthWatch team to identify uncorrected vision defects which can make VDU work even more tiring and/or stressful for the individual. 
This screening test is not a test for prescriptive lenses but is more cost effective for employers as it is a screening tool which will highlight those who need further referral to an Optician and possible corrective VDU lenses.
This test includes monitoring of distance, near and intermediate vision, visual fields, visual acuity colour vision and depth perception. Referral to an Optician may be required where defects are highlighted.